This post may be sponsored or contain affiliate links. All opinions remain our own.(Full disclosure)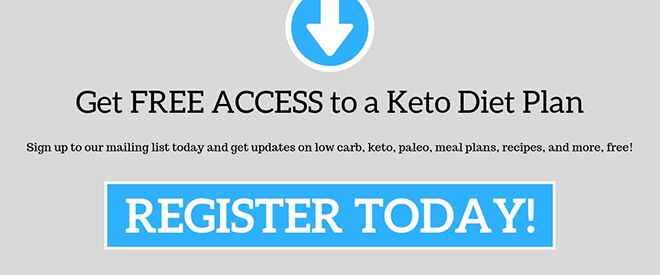 A ketogenic diet and being in ketosis is basically a low carb diet that enables the body to produce ketones in the liver that can be converted into energy.
A keto diet is also known as a low carb diet, ketogenic diet, LCHF (low-carb high-fat).
Eating something rich in carbohydrates produces an amount of insulin and glucose.
As we all know, glucose is the easiest element in our body to convert into energy. So in times that you eat foods that have a high amount of carbs, glucose will be the main source of energy.
Therefore, the fats in our system will not be used and will just keep on accumulating in our bodies. Before we have a look at the 7-day ketogenic diet meal plan and menu, we'll run over the benefits of being in ketosis.
Benefits Of Ketosis For Weight Loss
When you lower the intake of carbohydrates, the body will be brought into a ketosis state.
The ketogenic diet and being in a state of ketosis is the natural reaction of the body when the amount of food intake is considerably lower than the usual.
While we are in this state, the production of ketones in the liver is triggered that has the ability to break down fats.
This is not done through fasting and forced starvation, which is not good for the body. It will also not require you to minimize your calorie intake.
The only thing you have to do is to watch out for the number of carbohydrates that you put into your system.
The human body has a special way to adapt to sudden changes in our system. Remove carbs, and it will start to produce ketones that will burn away your fat.
Fats for Energy
The primary benefit of ketosis for weight loss is that it builds the body's capacity to use fats for energy. It is highly impossible to achieve when we have a high intake of carbohydrates.
While consuming a high-carb diet, the body is always expecting to have glucose as a source of energy.
With ketosis, we are forced to become more efficient, find another source of energy and use the stored fat in our system.
Low Insulin Level
With a high carb diet, our body needs high insulin to process the glucose and turn it into energy.
Insulin has the ability to block lipolysis that prevents the utilization of fats for energy.
When following a ketogenic diet meal plan, the level of insulin will be brought down to the lowest level.
Low levels of insulin allow the other hormones to work in a more effective way, such as the growth hormones.
The Benefits Of Ketosis
The production of fatty acid in our system is being triggered by glucagon and epinephrine.
The insulin is also inhibiting it. So, at times you eat too many carbs, the fats will not be converted into fatty acids.
The insulin is secreted by the pancreas to keep the glucose level in our blood in check. On the other hand, if there is not enough glucose in our system like on the ketosis diet, the pancreas will release glucagon.
The glucagon is being used to break down the glycogen found in the liver and converts it into energy that we can use.
Upon the depletion of the stored glycogen, the amount of oxidation will increase causing our body to enter the state of Ketosis.
We can then use the fats which have been converted into energy.
Enter Ketosis with this easy and delicious 7-Day Ketogenic Menu and Meal Plan.
We're starting on Monday, but feel free to mix up the days as necessary. On the weekend, you may cook a large chicken or pork loin roast.
If you do this, then save leftovers and use them for your meals later on in the week.
7 Day Ketogenic diet Sample Meal Plan
Monday
Breakfast – Avocado Baked Eggs
You may have heard eating eggs will raise cholesterol in your blood; this is simply not the case.
Eggs are healthy, nutrient-dense food packed with protein to help fill you up for hours.
Cut an avocado in half and remove the seed. Split an egg and place it in the seed hole, and bake in the oven until the egg has cooked through.
Lunch – Chicken and Hummus Lettuce Wraps
Having hummus on a ketogenic diet is fine. The combination of ingredients is an excellent ratio of macros for keto.
Get some shredded chicken (preferably the fatty cuts, e.g., chicken thighs) and mix with hummus while folding them in a wrap of lettuce of your choice for a simple low carb low-calorie lunch.
Dinner – Garlic and Bacon Brussels Sprouts
If you don't like the taste of Brussel sprouts, then try combining with bacon and garlic.
Chop some bacon into bits, shred some Brussel sprouts and sautéed with garlic. You won't be disappointed.
Tuesday
Breakfast – Spinach Omelette with Cheese
Spinach is a great source of magnesium and potassium. This classic spinach and cheese omelet recipe is an excellent source of protein, fats, and vitamins.
Heat Coconut Oil in a large pan which allows the eggs to spread thin while cooking and combine your eggs, spinach topped with grated cheese.
Lunch – Avocado and Veggies
Avocados are a perfect ration of fats, proteins, and carbs for keto.
Slice one up into cubes and mix with salad veggies such as lettuce, cucumbers, and cherry tomatoes.
Dinner – Grilled Salmon with Veggies
A delicious, simple salmon recipe with vegetables such as broccoli, cauliflower, drizzled with Grass-Fed butter. An easy way to get more oily fish into your diet.
Wednesday
Breakfast – Bulletproof Coffee
While drinking Bulletproof Coffee doesn't exactly make you "Bulletproof," it will help kick-start you into ketosis.
Take a good quality coffee, and blend with 2 tbsp of grass-fed butter, 1-2 tbsp of coconut oil, add some stevia if you need sweetening up or other zero-calorie sweeteners of your choice.
Drinking Bulletproof Coffee is delicious and will boost your energy and suppresses hunger until lunchtime and beyond.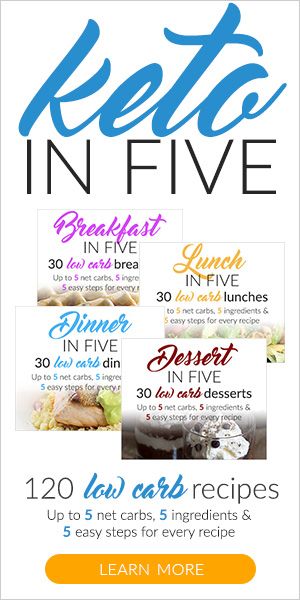 Lunch – Spinach Salad
Salads are your best friend when on a ketogenic diet.
They provide ample amounts of nutrition, and they're only going to fill you up.
Grab some raw spinach and mix with some onions, cucumbers, tomatoes, and a small amount of meat or fish. Drizzle with balsamic vinegar and olive oil for a heart-healthy lunch.
Dinner – Meatloaf
Get some quality ground beef 80% lean 20% fat and combine with veggies such as onions, garlic, and mushrooms to keep carbs low.
Dessert – Blueberry Almond Butter Smoothie
If you're starting to get some sugar cravings, then this Almond Butter and blueberry smoothie will do help you out while also keeping you in ketosis.
Get a cup of almond milk, a handful of blueberries, almond butter, and chia seeds and blitz it all together in a blender for fat and protein-packed treat.
Thursday
Breakfast – Avocado Baked Eggs
You'll find that eggs are a staple for keto dieting since they can be used for a variety of quick, simple, healthy breakfasts.
Prepare some Avocado Baked Eggs that you previously had on Monday.
Lunch – BLT Salad and Mayo
Take a few cups of lettuce, mix in some diced cucumbers, tomato, and, of course, the chopped bacon with a big dollop of mayonnaise.
Full with fats to keep you satiated and super easy to prepare.
Dinner – Keto Cauliflower Pizza
If you haven't had cauliflower pizza, you haven't lived yet. Enjoy all the taste of pizza with a minimal amount of carbs.
The best thing about it is you almost can't tell you're eating a high carb or fathead pizza.

Friday
Breakfast – Bulletproof Coffee
Repeat your breakfast from Wednesday.
Lunch – Veggie Bean Salad with Avocado
Cook up some Black Turtle Beans, dice avocado into cubes and mix with lettuce drizzled with olive oil.
Remember to go easy on the beans since too much could kick you out of ketosis.
Dinner – Ribeye steak and Roasted Veggies
Ribeye is one of the fattiest cuts of meat to keep your fats high combined with roasted vegetables such as peppers or asparagus.
Saturday
Breakfast – Scrambled Eggs and Bacon
A simple recipe that low carbers love. A couple of fried eggs and some bacon full of protein and fats to energize your morning.
You know how to make it, keep it simple this morning, it's the weekend!
Lunch – Chicken and Hummus Lettuce Wraps
A repeat of Monday's lunch.
Dinner – Roasted Salmon and Asparagus
Salmon is a type of food you can cook without much interference.
Wrap in foil with a tbs Grass-fed butter, squeeze of lemon, salt and pepper, and roast with some asparagus for a fantastic low carb keto dinner.
Dessert – Fresh Strawberries and Heavy Cream
If you need another keto dessert for the week, then feel no guilt eating a bowl of strawberries topped with heavy cream.
The fats in the full fat cream will minimize any insulin spike.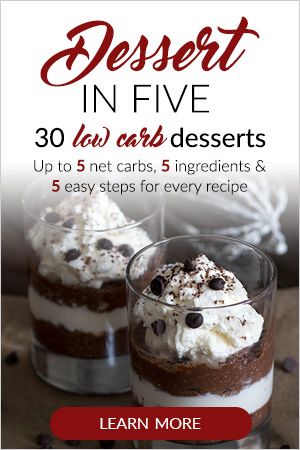 Sunday
Breakfast – Mixed Nuts and Seeds
No need to cook anything this morning. Just grab some pecans, almonds, sunflower seeds, or whatever your favorite combination of nuts and seeds.
Lunch – Tuna Salad Lettuce Wraps
Making a low carb tuna salad is quick and delightful.
Just open up a can of tuna and mix with salad veggies with some mayo or olive oil. Use romaine lettuce and make a boat placing your tuna salad inside and enjoy.
Dinner – Chicken Thighs with Roasted Veggies
Use any of your leftover chicken meat. If not roast up some chicken thighs marinated with your favorite seasonings and roast with onions broccoli and asparagus.
Be sure to check out the Ketosis Cookbook for access to over 370 delicious keto recipes.