This post may be sponsored or contain affiliate links. All opinions remain our own.(Full disclosure)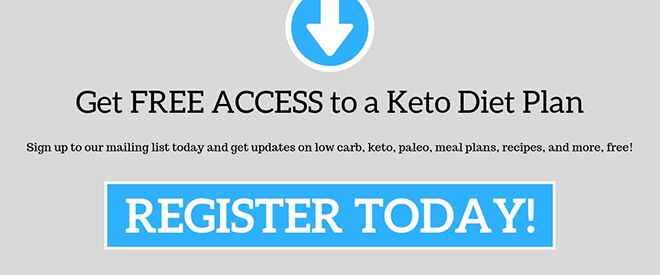 Sauerkraut is one of the most popular lacto-fermented vegetables. As with all fermented food, you can make sauerkraut in an abundance of ways.
Fermented foods and beverages are a true superfood that gives us lots of beneficial gut bacteria otherwise known as probiotics.
It fits in nicely with a low carb or keto diet due to the low sugar content.
Store-bought varieties are pasteurized and contain little probiotics. It also has preservatives to increase shelf life.
I always ferment with our 5L (1.3 Gal) Kerazo fermenting crock pot.
It allows us to ferment a larger batch for family and friends compared to using several mason jars.
It also makes it easy to expel build up of gas, keep bugs and air through its water seal.
The amount of vegetables I weighed out will fit in the crock I am using.
When using mason jars then reduce the weight of cabbage and carrots accordingly.
You may also use white or savoy cabbage if you prefer.
Fermented foods are so easy to include in your daily diet and are one best veggies to eat for weight loss.
Today I would like to share how to make homemade red cabbage, carrots and ginger sauerkraut.
It is a straightforward sauerkraut recipe you can make with a few ingredients and tools.

Carrot, Ginger, and Red Cabbage Sauerkraut
Ingredients
5

lbs

Red Cabbage

3

tbs

pink Himalayan salt

or Sea Salt

3

Carrots

2

tsp

Ginger

Grated

2

tsp

Caraway Seeds

Optional

Mason Jars

Pounding Tool

e.g Wooden Cabbage Stomper

Food Processor

Or Knife and Cutting Board
Instructions
Peel the carrots, and ginger and thoroughly rinse with the cabbage.

Make sure your hands, and everything that comes into contact with the cabbage, are clean as they can be.

It is smart to use a container that will comfortably fit the softened cabbage while leaving a couple of inches of space at the top to avoid overflow.

You can chop and slice the cabbage with a knife, but it is much easier to shred the cabbage using a food processor.

Place the cabbage and the salt in a large mixing bowl or equivalent. We are using a large saucepan. Massage the salt into the cabbage for a few minutes.

Leave for 10-15 minutes then repeat the scrunching. You will draw out the moisture from the cabbage and create a brine.

Transfer the cabbage, carrots, and ginger to the fermenting crock handful by handful.

It is a good idea to keep a couple of the large outer cabbage leaves prior to chopping up and place under the weight. The large leaves help keep any bit that floats to the top under the brine.

Make sure to press down to release air bubbles out from below. Once filled up weigh the cabbage down using stones or a heavyweight to cover all the food.

Submerge everything as little pieces can float to the surface. The brine will also develop over a few days to cover the cabbage.

Cover the fermenting crock with its lid and leave in a kitchen cupboard or dark place at cool room temperature.
Recipe Notes
If using a mason jar, the same instructions apply. Transfer ingredients to a jar and weigh down with a stone or fermenting weight.
Leave the sauerkraut for at least a week.
It will be ready to eat even after a few days but the longer you ferment, the more the flavor will develop.
As with other cultured foods, vitamins, and beneficial bacteria also increase the longer you ferment.
It all depends on your taste buds but generally the longer you ferment sourer it gets.
It is recommended to ferment 1-2 months to develop the taste thoroughly.
In the first few days check on your cabbage and press down to release any gases that have built up as it ferments.
Scoop out any scum or bubbles that appear and be sure to keep everything under the brine. Top up with salt water if needed.
Sauerkraut nutrition facts based on 1 Cup portion size.
Nutrition Information:
27 calories

6 grams of carbohydrate

4 grams of fiber

1.5 grams of protein

0.5 grams of fat

0 grams of trans fat

3 grams of sugar
Temperatures and Storing Sauerkraut
Keeping the sauerkraut at steady, cool room temperature is essential. If it is too cold, the ferment will take longer, too warm and the sauerkraut may ferment too fast and become moldy.
After you have fermented to your liking you can store in the fridge to halt the fermentation process.
Our family eats sauerkraut regularly so we do not store it for long but it will keep for at least 3 months in the fridge if not much longer.
Check out our other recipes and tips for a keto lifestyle, diet and nutrition.