This post may be sponsored or contain affiliate links. All opinions remain our own.(Full disclosure)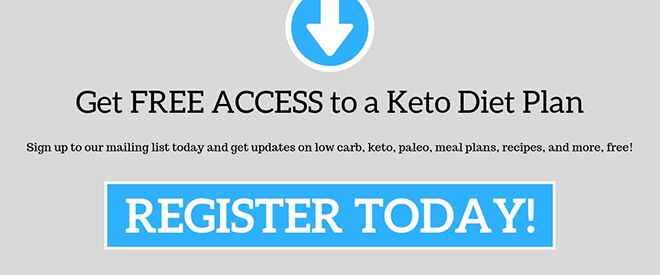 Possessing good gut health is essential to overall health and wellbeing, including mentally and emotionally.
Many studies show that having healthy gut results in better digestion, and health in general.
It is important to include a variety of probiotics and fermented foods no matter what diet you follow and homemade sauerkraut provides just that to help your digestion.
Freshly fermented cabbage otherwise known as sauerkraut or kraut is an easy way to add good bacteria and increase gut health.
While you could simply take probiotic supplements to populate the good bacteria in your digestive system, getting these healthy bacteria from cultured foods is a much better choice.
Not to mention consuming fermented vegetables is inexpensive and a much tastier way of getting in your body's required nutrition than resorting to supplementation.
Eating sauerkraut on a regular basis will strengthen your immune system, decrease bloating and control weight.
It is no use buying sauerkraut from grocery stores since it contains only a small amount of microbes your body desires.
Most store-bought sauerkraut is pasteurized and then canned. It is much better to prepare your kraut at home for the healthy amounts of bacteria.
You want to eat freshly made sauerkraut as it contains live bacteria, and so you know you are getting the health benefits.
As it is low in carbs it is great to eat if following a low carb or keto diet.
The bacteria present in the cabbage convert sugars into lactic acid and decrease the overall amount of carbs. Therefore you need not worry about the sugar content in the finished recipe.
Today we show you how to make sauerkraut either in a crockpot or mason jar depending on the amount you require.
The minimum ingredients you require for this easy homemade recipe is cabbage, unrefined salt, and a jar.
How To Make Sauerkraut
Ingredients
3

large cabbages

5

tablespoons

pink Himalayan salt

2

tsp

caraway seeds

optional

Mason jars

Fido jars

Pounding tool e.g wooden cabbage stomper

pounder

Food processor to shred the cabbage

Wooden Spoon

Alternatively

Knife and cutting board to cut the cabbage
Instructions
Remove some outside leaves of the cabbage and set to one side.

Cut the cabbage into quarters and remove the tough inner core out of the pieces.

Slice the cabbage into pieces to be able to put through your food processor with the shredding blade attached.

For the crock that we use for the kraut, it can hold over 3 large cabbages weighing roughly 7.5 pounds.

Cut enough to measure 7.5 pounds of shredded cabbage into a large mixing bowl or two.

Add 5 tablespoons of Himalayan salt to the cabbage in the bowl and leave it to wilt for about 30 minutes.

If you are using a mason jar then reduce the quantity accordingly.

After the cabbage rests in the salt and softens up a bit, use a wooden cabbage stomper to pound and release all the juices.

After several minutes of pounding away, transfer to the sauerkraut crock or a mason jar.

Keep adding layers of shredded cabbage, mixed with salt, and press down after each layer.

Add caraway seeds to the recipe for an aromatic and earthy anise flavor if preferred.

Keep a few slices from the head of cabbage for the top layer to help keep the shredded cabbage from rising during fermentation.

If the brine does not cover all the vegetable then add a small amount of filtered water mixed with salt to ensure everything is submerged.

Set the crock or mason jar away in a kitchen cupboard or cool dark place and let it ferment away.

If you have any leftover cabbage, you can pan fry it with some onions for a yummy side dish.
Recipe Notes
If you prefer to use red cabbage instead of white and add extra ingredients it will work just as well.
Depending on how you like your sauerkraut let it sit for a minimum of 2 weeks anywhere up to 6 weeks and beyond.
It will bubble on and off throughout the fermentation process.
If you see any scum form on the surface, it is totally fine. Simply remove it with a spoon.
The recipe is complete when bubbles stop rising to the surface.
Sauerkraut is a living food and will continue to ferment so be sure to keep it at a stable temperature in the fridge.
It will store in the fridge for several months or longer.
After the cabbage has fermented, you will find it is very versatile and can pair with many meals.
Try adding kraut to main meals consisting of meat and veggies or mixed in with a side salad to give it a tangy twist.
No matter how you eat it, it is the perfect low carb or keto-friendly snack or side dish.
Serving size below is based on the amount Per 1 cup (142 g).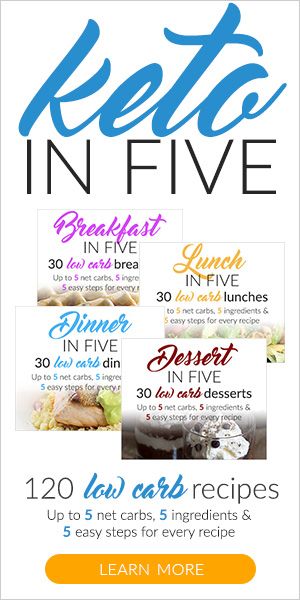 Nutrition Information:
27 calories

6 grams of carbohydrate

4.1 grams of fiber

1.3 grams of protein

0.2 grams of fat

0 grams of saturated fat

0 grams of trans fat

2.5 grams of sugar
Homemade sauerkraut is basically cabbage and salt. It is perfect for keeping carb intake in check and is keto friendly.
Start introducing kraut into your daily diet and you will experience great health benefits.
Let us know how your sauerkraut recipe turned out and how long you choose to ferment your cabbage.
Be sure to check out our other fermented food recipes plus diet and nutrition articles.