This post may be sponsored or contain affiliate links. All opinions remain our own.(Full disclosure)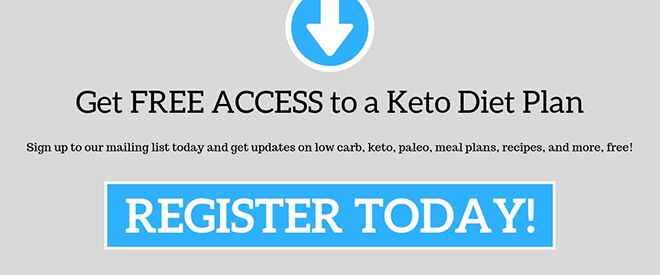 It is great how amazingly diverse dishes can be prepared from eggs.
Thanks to them, keto breakfasts are not boring.
This low carb breakfast skillet recipe is a great healthy filling breakfast that you can prepare in no time and an easy way to start the day off with a bunch of green veggies.
We load up our skillets with spinach as it tends to wilt down and then add mushrooms, garlic, and black pepper.
It's a good idea to keep the eggs sunny side up eggs so the yolk becomes a yummy gravy, then you can mop up with some delicious keto bread.
So, we welcome you to try a delicious low carb and keto-friendly version of fried eggs, spinach, and mushrooms.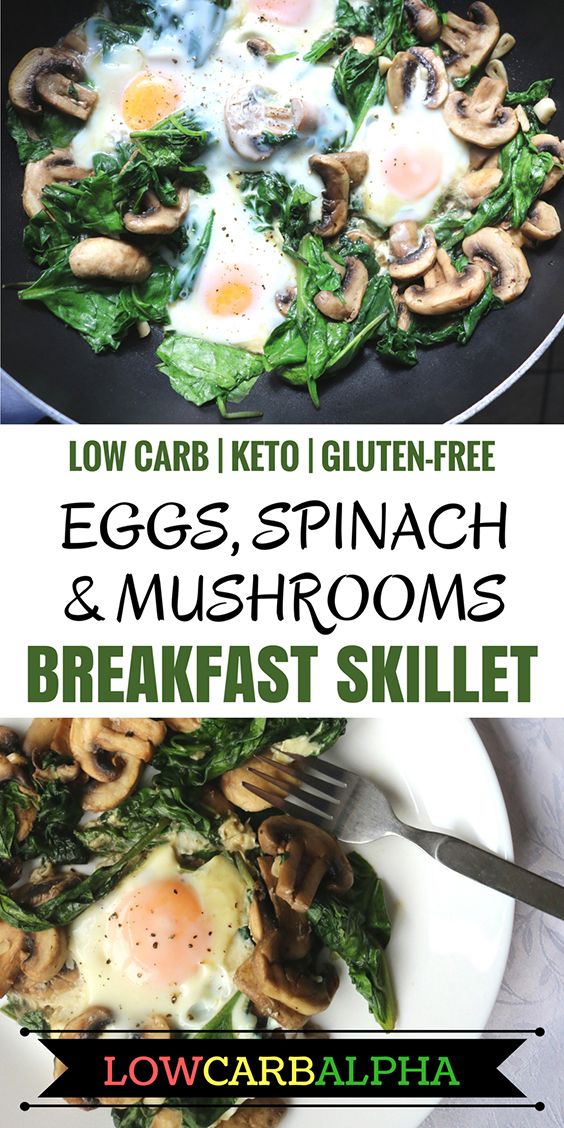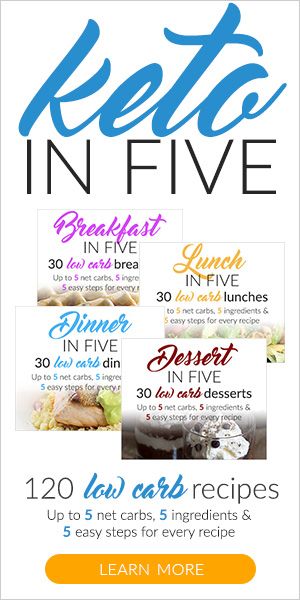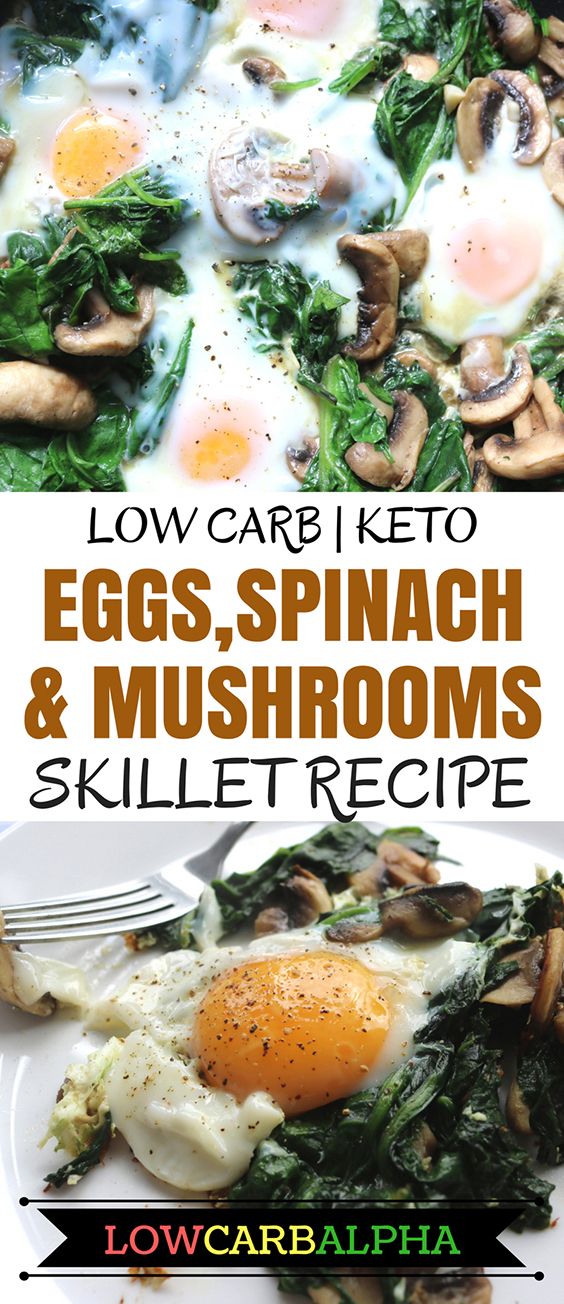 Low Carb Eggs Spinach and Mushrooms
Ingredients
2

Cups

Mushrooms

(250g)

3

Garlic Cloves

Chopped

1

Tbsp

Olive Oil

2

Tbsp

Butter

7

Cups

Spinach

(200g)

4

Eggs

Large

Black Pepper

To Taste

Pink Himalayan Salt

To Taste

Skillet

Or Frying Pan
Instructions
Slice the mushrooms and chop the garlic cloves.

Heat olive oil in a large non-stick skillet or frying pan

Fry the garlic and mushrooms over a low heat for a few minutes until soft.

Sprinkle with salt to speed the cooking process.

Then, add the spinach and butter.

If the spinach doesn't at first fit in the pan, add half and stir until wilted, then add the rest.

Make a small space and crack in the eggs, cover with the lid and cook for 5 minutes or until the eggs are cooked to your liking.

Season with cracked black pepper over the eggs.


Serve with keto mug bread.

Recipe Notes
We prefer to cook on the stove as it makes for a faster breakfast.
If you wish to bake in the oven then follow instructions until you reach the eggs.
Crack in the eggs and place the skillet into a preheated oven for about 5-10 minutes until the egg white has cooked through.
Careful not to overcook as we want the egg yolk runny and spread over the spinach and mushrooms.
We use basic seasonings garlic, salt, and pepper but feel free to incorporate your favorite herbs and spices to the dish to suit your taste buds.
Nutrition Information:
375 calories

10.5 grams of carbohydrate

19 grams of protein

30 grams of fat

11.5 grams of saturated fat

0 grams of trans fat

3.5 grams of fiber

4 grams of sugar
Let us know how you like the low carb eggs spinach and mushrooms breakfast recipe.
Check out our other keto-friendly and gluten-free recipes to help you reach your daily macros.