This post may be sponsored or contain affiliate links. All opinions remain our own.(Full disclosure)

We bought a bunch of strawberries and thought what better way to make use of it than to make a healthy paleo strawberry cheesecake.
This Paleo recipe is gluten-free, dairy-free and even no-bake, so you do not even have to turn on the oven.
It is straightforward, and everything is made from start to finish using a food processor in under 30 minutes.
The cheesecake recipe also does not contain gelatin or eggs. Instead of using cream cheese as the filling and make it dairy-free, the recipe calls for cashew nuts, coconut oil, and almond milk. As a base, I used a variety of different nuts.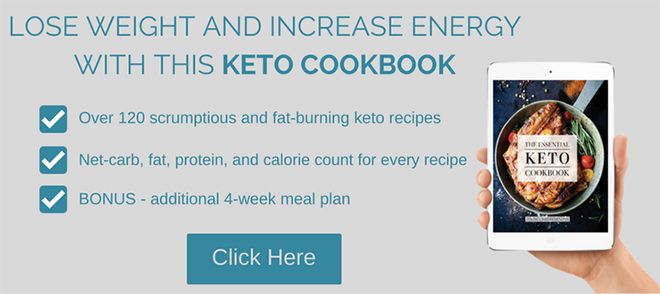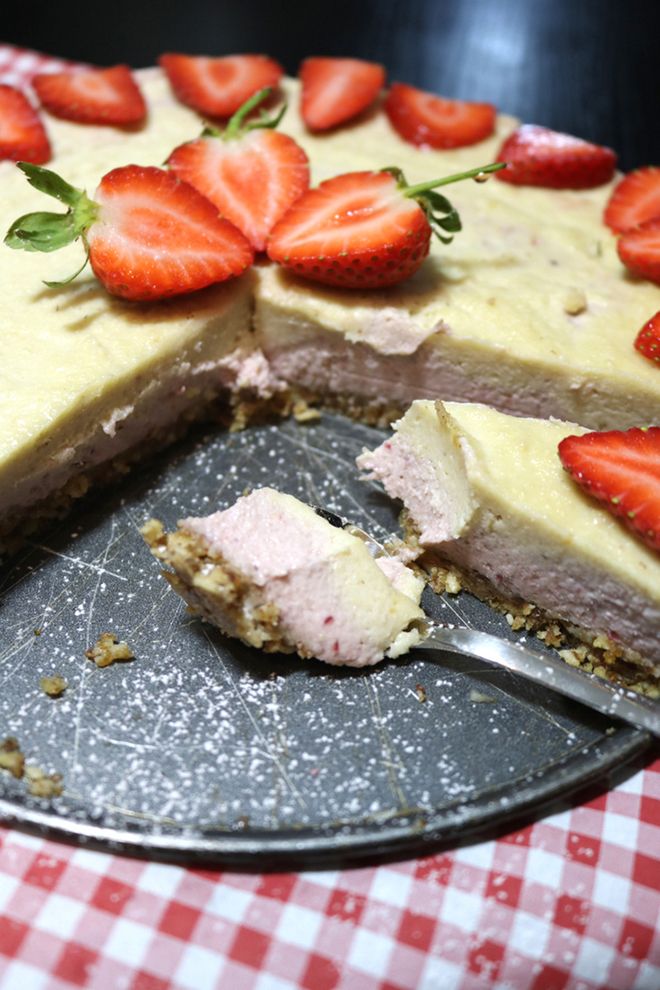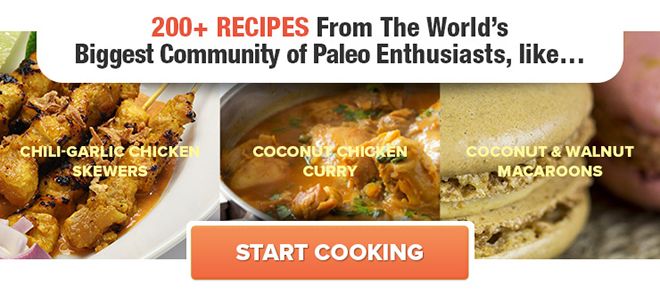 No Bake Paleo Strawberry Cheesecake
Total Time
2
hours
30
minutes
Instructions
Soak cashew nuts in water for about 3 hours or until softened.

paleo strawberry cheesecake ingredients in a food processor

Breadcrumbs Base

Combine the walnuts, dates, almonds, unsweetened shredded coconut, and salt and mix in a food processor until mixed and looks like crumbs.

Transfer from food processor and press into a springform pan and set aside.

Cream Filling

Using the same food processor, combine the almond milk, cashew nuts, maple syrup, lemon juice, coconut oil and almond flour.

Mix until creamy, and the consistency is similar soft cheese.

paleo strawberry cheesecake ingredients pressed down into a springform pan

Divide cream filling equally into two portions.

Add strawberries into one portion and mix for another few seconds in the food processor.

Pour strawberry cream filling onto the breadcrumbs base then top up with the other portion of cream filling.

Freeze for 2-3 hours or until set.

Garnish with strawberries, strawberries and maple syrup glaze and serve.
Nutrition Information:
512 calories

33 grams of carbohydrate

5 grams of fiber

11 grams of protein

40 grams of fat

16 grams of saturated fat

0 grams of trans fat

18 grams of sugar