This post may be sponsored or contain affiliate links. All opinions remain our own.(Full disclosure)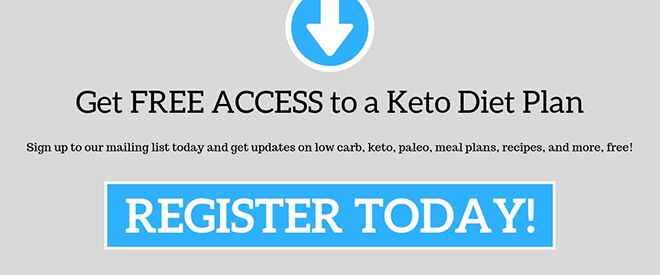 When following a ketogenic diet, bread can be one of the foods that people miss the most and find the hardest to replace.
It doesn't mean you have to give up bread as we have an easy, simple low carb bread recipe, which takes 90 seconds in the microwave. A quick keto, gluten-free Paleo-friendly meal.
Once you transition to eating low carb, you soon realize bread is everywhere. Loaves, pancakes, waffles, crackers, to name a few, and it's all loaded with refined flour that can contribute to obesity and insulin resistance.(1)(2)
By using a healthier alternative such as almond, coconut flour, or flax meal, you lower the carbs and increase the nutrient content.
To make a loaf of low carb bread takes a lot of time. You have to prepare more ingredients, cooking time is longer and don't forget all the washing up once you finish.
Sometimes we don't have that time or desire to cook, and before you know it, you end up snacking on high carb foods and ruin your macros for the day.
So today, we have an easy, simple keto bread recipe that takes 90 seconds in the microwave. Not to mention, it is gluten-free and Paleo-friendly.
Fast and straightforward keto recipes like these help me stay in ketosis by eating new meals without the monotony creeping in.
For this recipe, I used only almond flour. If you are allergic, then you can substitute almond for coconut flour, but be sure to adjust the measurements as you require fewer grams of coconut flour.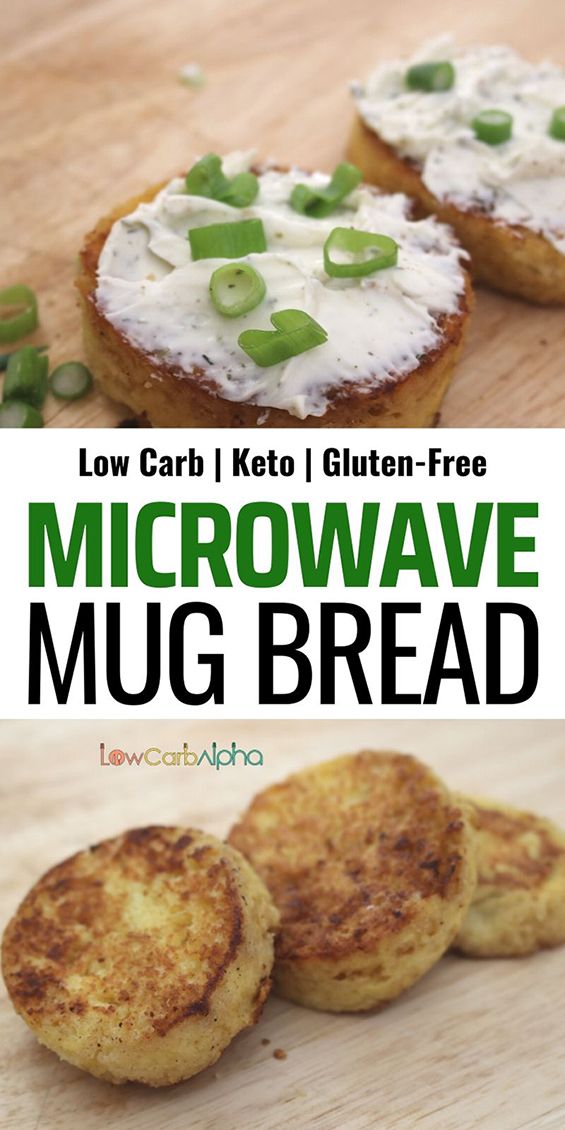 How To Make 90 Second Microwave Low Carb Keto Bread
The best thing about keto microwave bread is how versatile it is for various ingredients.
The main components are a fat source such as butter, coconut oil, even cocoa butter, an egg, and baking powder.
Outside of that, go ahead and what your preferred flour, seasonings, or cheese.
You can make this low carb bread in the microwave or oven. If you prefer to bake in the oven, you can use a ramekin and bake at 380 for 10 minutes. For today's recipe, we are using a mug and a microwave.
For illustration purposes, I'm using a mixing bowl below so you can see all the ingredients. Feel free to add all ingredients directly to a mug instead.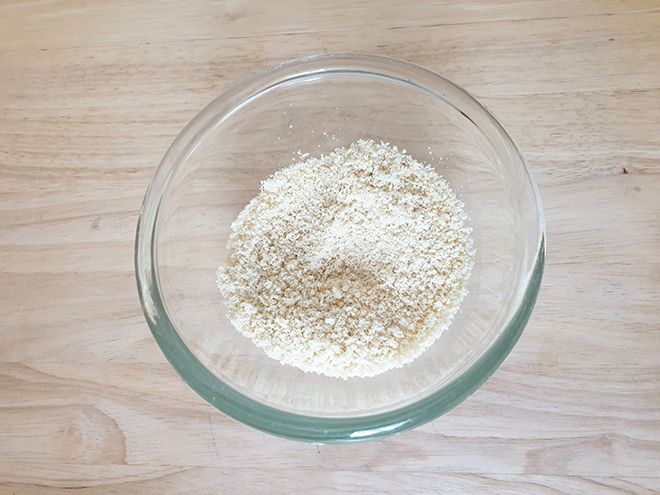 In a medium bowl, add your ingredients in any order you fancy. It may be easier to melt the butter in the bowl first then incorporate the dry ingredients.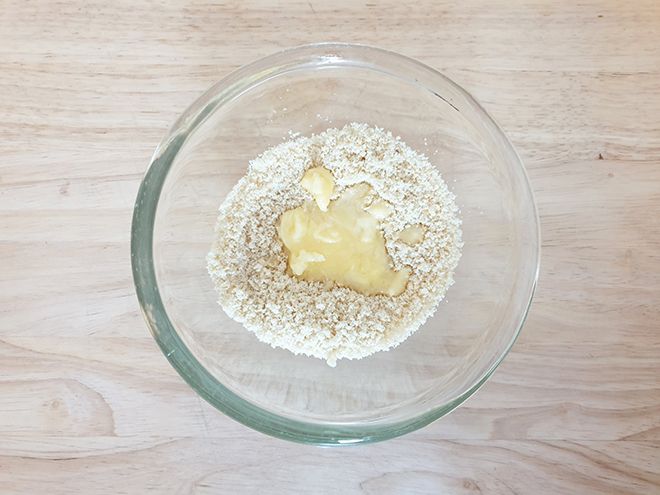 Mix everything thoroughly with a whisk or fork, pop in the microwave for 90 seconds and you're done.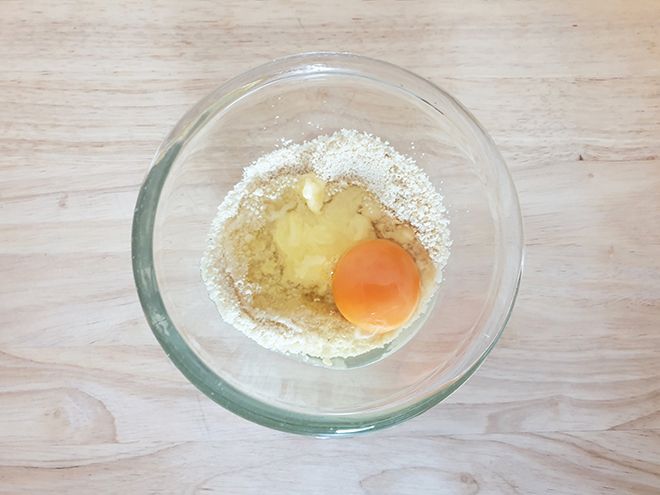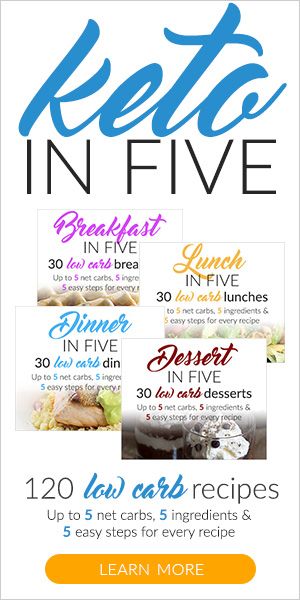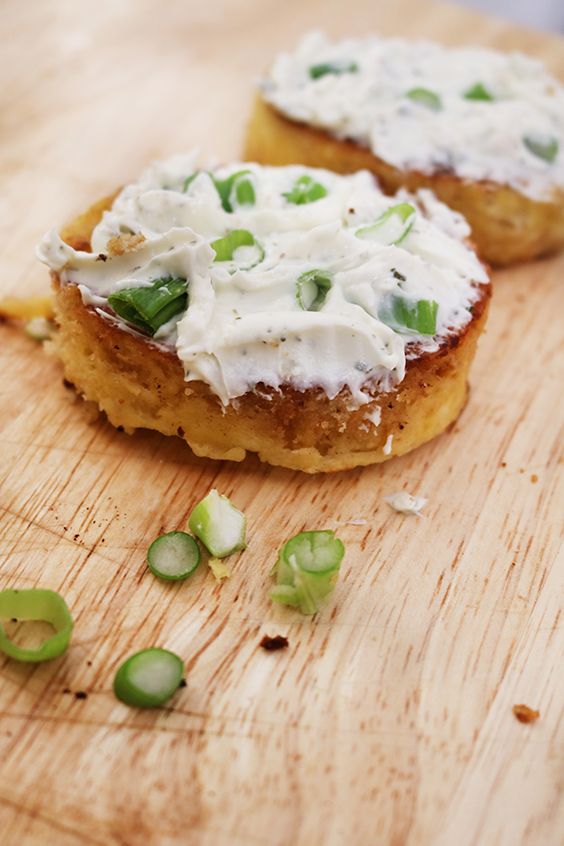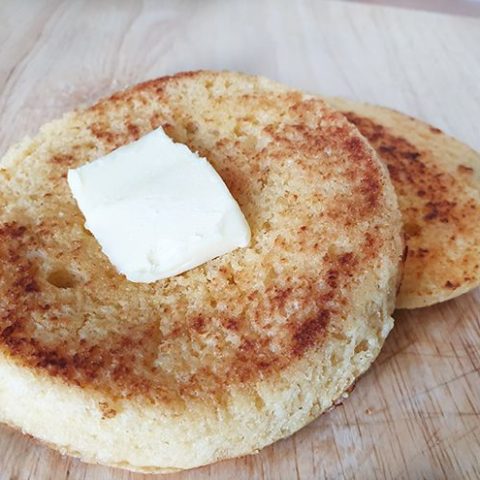 90 Second Microwave Keto Bread
Simple low carb bread recipe which takes 90 seconds in the microwave. A quick keto, gluten-free Paleo-friendly meal.
Ingredients
30g Almond Flour
10g Salted Butter
1/2 tbsp Baking Powder
1 Egg
Instructions
In a medium bowl, add your wet and dry ingredients together.
Mix everything thoroughly with a whisk or fork.
Pop in the microwave for 90 seconds.
Run a knife along the edge and flip over to release.
Slice in half, then fry in a skillet or toast in the toaster.
Notes
I have prepared this keto bread countless times so I'm able to eyeball the ingredients.

However, if making the first time you certainly want to weigh everything with food scales. As the recipe is small, adding an extra 10g of almond flour or not using enough butter will change the texture a great deal.

Also, everyone's microwave and mugs are different so one person, their 90-second recipe can look a lot different from the other.
Nutrition Information:
Yield:

1
Serving Size:

1
Amount Per Serving:
Calories:

288
Total Fat:

25.3g
Saturated Fat:

7.7g
Trans Fat:

0g
Carbohydrates:

5.7g
Fiber:

3.1g
Sugar:

1.3g
Protein:

11.4g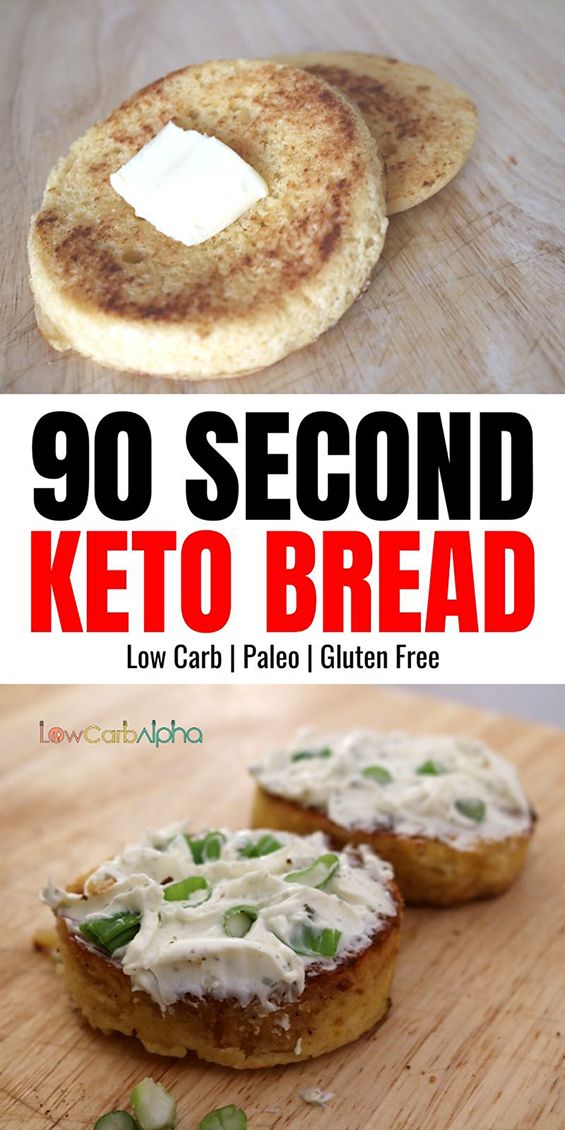 The recipe will make enough for one person or two slices. Nutritional information is estimated.
I tend to toast or fry the slices of bread after its finished in the microwave to make a golden crust. I use another 10g of butter, which adds an extra 72 calories and 8g of fat to the recipe.
Add cream cheese, thinly sliced burgers, or relish and enjoy.
Let us know below how your microwave gluten and grain-free keto bread turned out and what type of low carb flour you prefer.
Check out our other keto-friendly recipes to help you on your keto journey.