This post may be sponsored or contain affiliate links. All opinions remain our own.(Full disclosure)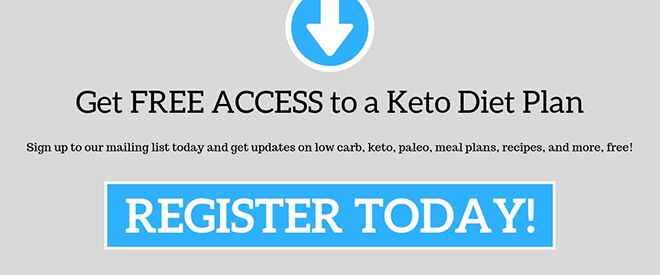 We are always looking for ways to make different types of bread on a keto diet.
Today we make an easy and fast vegan, grain, dairy, and gluten-free psyllium husk coconut flour flatbread recipe.
With this recipe, you can use it for many different purposes and season it to suit your preferences.
Our family likes to use it as mini pizza sprinkled with cheese and olives and also as a side dish for meat or fish and veggie meals.
Coconut flour and psyllium husk powder contain a high amount of fiber and are the perfect addition to a low carb dish.
You can use this keto bread recipe to spread with your favorite bread toppings or for dipping with sauces and salsas.
Adjust the spices and add a hint of cayenne to spice it up a bit. Maybe an Italian feel to it with some tasty Italian herbs. Whatever you feel like.
For the whole recipe, it contains 695 calories, 66g fat, 14g carbs and a massive 36.5g fiber to help support and relieve any constipation.
We made 4 wraps so per wrap you are looking at 174 calories, 16.5g fat, 3.5g carbs, and 9g fiber making it very keto-friendly.
A clean and simple vegan recipe that can be made in under 15 minutes in one bowl and frying pan.

Coconut Flour & Psyllium Flatbread
Ingredients
½

Cup

Coconut Flour

2

Tablespoons

Psyllium Husk Powder

4

Tablespoons

Coconut Oil

or Melted Butter

½

Teaspoon

Himaylan Pink Salt

1

Teaspoon

Baking Powder

1

Cup

Boiling Water

Boiled As Required

½

Teaspoon

Cayenne Pepper

Optional

½

Teaspoon

Herbs/Garlic Powder

Optional

Mixing bowl

Parchment or Wax Paper

Frying or Griddle Pan
Instructions
In a large mixing bowl mix the dry ingredients with a hand whisk.

Add the coconut oil whisk thoroughly.

Add the boiling water a little at a time and continue to mix until smooth and fully incorporated.

Roll into small balls.

Use a rolling pin to roll out desired thickness between parchment or wax paper.

Cut into a circle shape with a bowl to resemble a flatbread or pita bread.

Divide the mixture into 4 balls or more if you prefer a thinner bread.

Either use them flattened or cut them into a circle with a saucepan lid.

Fry without oil in a frying or griddle pan for a few minutes each side, until brown.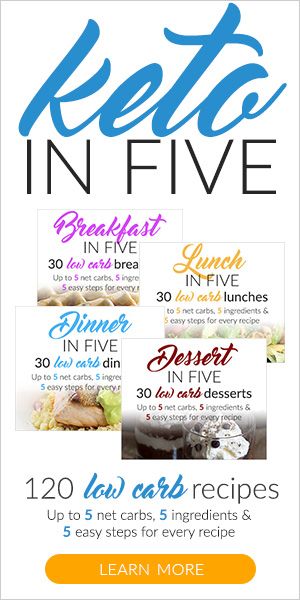 Recipe Notes
Feel feel to use butter instead of coconut oil. It will taste just as great.
The recipe will make roughly 4-6 flatbreads depending on how thick you want your keto coconut flatbread.
Best enjoyed warm straight from the frying pan but you can also cool and use as mini sandwich wraps.
Do not worry about the bread splitting when you roll it up as it is super pliable and holds together well.
If you decide to make a mini pizza simply grate some cheddar cheese, add your favorite toppings and bake in the oven for 5-10 minutes or until the cheese melts.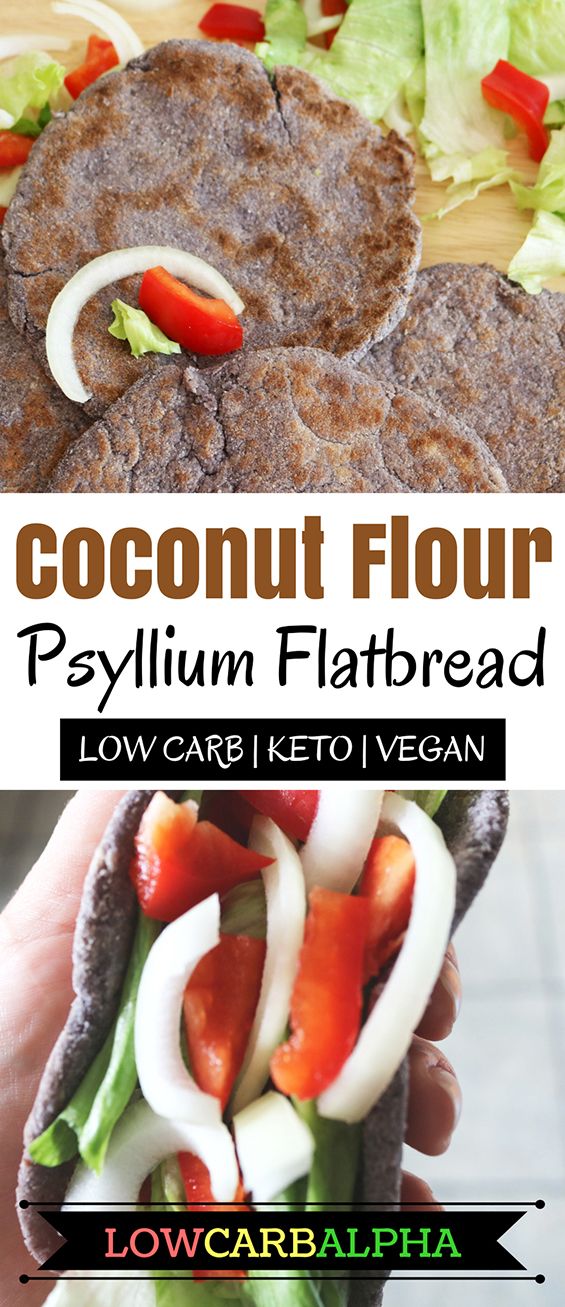 Nutrition Information:
174 calories

3.5 grams of carbohydrate

3 grams of protein

16.5 grams of fat

14 grams of saturated fat

0 grams of trans fat

2.5 grams of sugar
Let us know how you like the keto coconut psyllium flatbread recipe and how it went for you.
Be sure to check out our other low carb recipes.