This post may be sponsored or contain affiliate links. All opinions remain our own.(Full disclosure)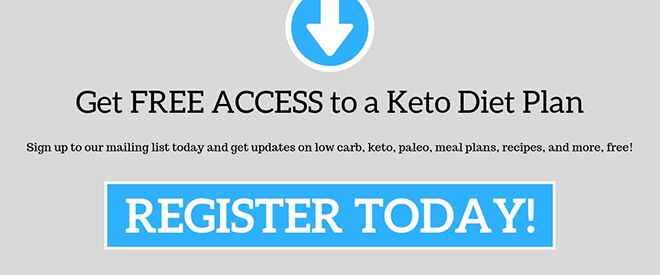 There are countless supplements on the market, but many people wonder what the best companion for a LCHF diet is?
For all those wondering about Pruvit Keto OS, we will explain what it is, the benefits, and what to expect with Keto OS.
Keto OS is the most recent product from Pruvitwhich stands for Ketone Operating System.
It is an exogenous ketone diet supplement presented as a technologically break though and a new way to deliver Ketones to the body.
The delivery of Ketones in the body is believed to support the healthy and fast loss of excess weight.
The supplement has been proven through research, lab testing, and also receives doctors' approvals as a safe way to provide the body with enormous numbers of Ketones.
As a Ketones supplement, the Pruvit Keto OS various benefits such as enhance athletic performance, fast weight loss, anti-inflammatory properties, cognitive improvement, cancer prevention, and more.
Also, the supplement increases the state levels of ketosis, which is difficult to do it on your own without consuming a supplement.
See our intro to a ketogenic diet for more info on high fat diets.
By supplementing with exogenous ketones, it enables you to undergo the process of ketosis without having to obey a super strict low carb or ketogenic diet.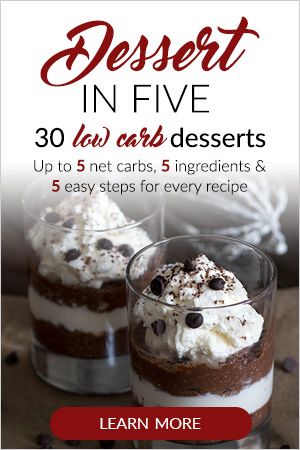 Ingredients of Pruvit Keto OS
The ingredients of Keto OS are basically hidden within the blend.
However, the products' ingredients are focused on Beta-Hydroxybutyrate or BHB.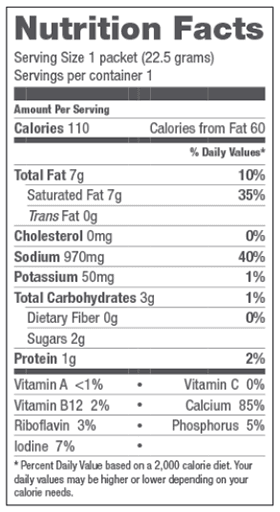 Below is a short explanation about the ingredients of this ketone operating system supplement.
Amino Acids – the use of amino acids is to help the body produce more energy and using the stored fat for the production.
However, the amino acids in this supplement are not stated in exact doses.
Beta-hydroxybutyrate – this ingredient is crucial if you are in the state of dieting or fasting.
BHB is floating in the blood, which ready to convert to energy if you are not dieting or fasting, the energy that you get simply from the food that you eat.
However, to get the maximum result from this substance, you need to be in strict diet mode.
Stevia – Stevia is a natural sweetener which is believed to be better than sugar because of the low level of glucose.
Other ingredients found in Pruvit keto OS supplements are natural flavors such as chocolate, orange, and more, caffeine, Ascorbic Acids, and Inulin from Chicory root.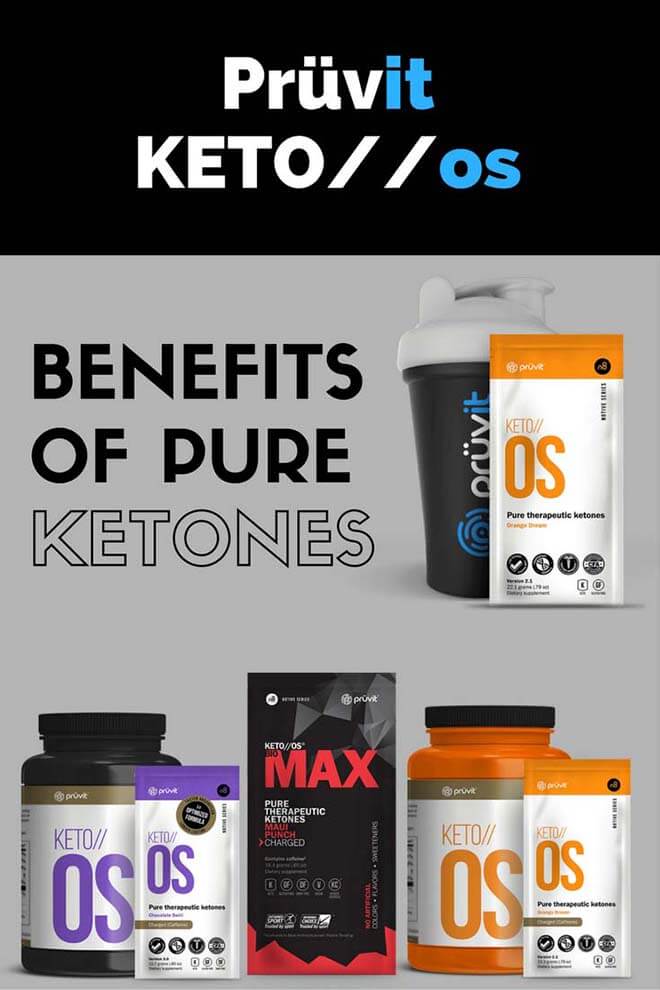 Benefits of Pruvit Keto OS
Suppressing appetite – when it comes to shredding some fat on a ketogenic diet plan, it is important to control the appetite.
Controlling the appetite can be quite hard for some people, but this supplement comes with great appetite suppression, especially during night time.
You may still need carbohydrates for intense workout fuel, but the supplement helps to reduce the carbs and sugar cravings.
In addition, this Pruvit supplement also puts the hunger hormone or ghrelin at bay, which can help with eliminating craving for snacks.
For more foods to eat on a ketogenic diet check out our low carb high fat food list.
Fast fat burning and weight loss – fast fat burning is the main reason why people buy this supplement.
Since this exogenous ketone supplement is designed to increase the BHB levels in the bloodstream, the body will change to a constant fat burning cycle.
The supplement supports fast fat burning and losing weight through its design.
Various flavors – the Keto OS is available in various flavors such as chocolate swirl, orange dream, Maui Punch, and more.
All the flavors contain Ketones that will put the body into Ketosis mode and burn more fat, provide more energy, and help you focus more.
However, a different flavor of the supplement also has slightly different formulas.

Pruvit Keto OS flavor to choose
See our products if you're looking where to buy Pruvit Keto OS purchase and check some of the different flavors available.
As aforementioned above, the supplement is available in various flavors in which all the flavors contain Ketones.
All of the flavors are designed to support fat-burning and provide more energy.
Even though it looks like the same, but each flavor has a slightly different formula, but they are still tasteful.
Chocolate Swirl
As the name suggest, the chocolate swirl is the most suggested supplement for chocolate lovers.
This supplement contains prebiotic and does not contains medium-chain triglycerides oil (MCT oils). It has a lighter taste compared to the orange dream flavor.
The best time to drink the chocolate swirl is before a workout, for a second serving, or evening decaf.
The best thing about this supplement is dairy, vegan, and gluten-free.
It is straightforward to drink and the best choice for those with stomach issues.
Orange Dream
The orange dream is the best choice for fast weight loss since it contains MCT oils.
Most people start using the Pruvit orange dream supplement for the flavor.
It is gluten-free, contains a small amount of dairy, and contains MCT Oils.
Some people experience feeling sick because of the MCT oils, but it is how the body adjusts with this ketone supplement.
This is because the MCT oils help to keep you full and suppress the appetite. But after sometimes of use, most people have no more issues with the ingredients.
BioMax Maui Punch
The Maui Punch is the king of Keto.
It tastes great and the easiest to drink compared to all flavors. Similar to another flavor, the Maui punch is vegan, gluten-free, and dairy.
Again, it tastes great and can provide quick weight loss results. The supplement is great for an energy booster, for pre-workout, and help focus more.
It is the best option for athletes or bodybuilding on a ketogenic diet.
Max Swiss Cacao
The Max Swiss Cacao, in general, is similar to Bio-Max Maui Punch but in Swiss chocolate flavor.
Pruvit max swiss cacao contains real cocoa, and it tastes like iced chocolate, which is freaking tasty. This variant provides the maximum levels of Ketones for maximum fat burning.
Pruvit Keto OS side effects
Many people may question the side effects of this supplement because other supplements may have adverse side effects as well as cause trouble for the body.
Pruvit Keto OS is a different supplement for a ketogenic diet because of the great benefits without causing nasty side effects.
The supplement allows you not to have a special diet or counting calories to get the benefits.
Even though there are no specific side effects, but some people experience fatigue, brain fog, nausea, and dehydration.
Therefore, it is best to talk to your doctor first before taking these ketones supplements, especially if you are on certain medications or have a health concern.
How does Pruvit Keto OS work?
The Keto OS (ketone operating system) works through starting the Ketosis process inside the body from the Ketones from other sources, thus helping you to burn fat for energy.
The supplement helps to suppress the appetite and makes you full longer.
Also, from the fat burning activity in the body, it provides energy and helps the brain to focus more.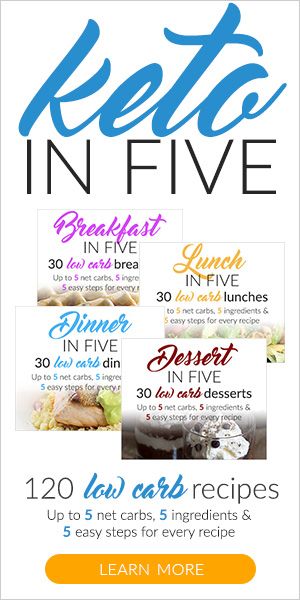 Conclusion
Pruvit Keto OS is something that may produce short-term returns. The product does its job and works well if you're looking for a supplement to helps you into ketosis.
This supplement is great for people who start or struggle with losing weight. It can support people who find it challenging to stick to a strict high-fat nutrition plan by elevating blood ketone levels.
Remember, proper dieting is still crucial and requires the most emphasis.
With all the advantages of being in ketosis, taking exogenous ketones will support you on a path to a high-fat lifestyle.
What are your favorite Pruvit products, and did you have any side effects using keto os?