This post may be sponsored or contain affiliate links. All opinions remain our own.(Full disclosure)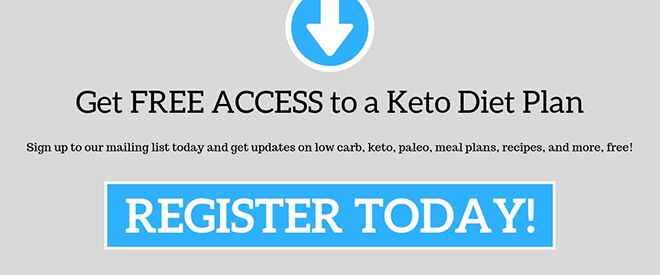 We have to say these grain-free keto chocolate chip cookies are one of our family's favorite desserts.
Moreover, at 6.5g net carbs, 7g protein and a hefty 24.5g of fat. The macros will fit in perfectly with a ketogenic diet when trying to eat more healthy fats.
If you want to make a bulk of cookie dough, you can simply freeze the shaped dough in sealed freezer bags for a few months, and bake from the freezer when craving some keto-friendly treats.
Organic almond flour is the ideal ingredient in these soft chocolate chip cookies. For the tastiest, chewiest cookies, enjoy these warm from the oven.
If you are looking for a simple low carb recipe that packs in healthy fats, this is it.
This grain-free and a sugar-free soft cookie can be made in under an hour or less and tastes similar to traditional chocolate chip cookies without all the refined flours and sugars.
You can satisfy yourself with a few of these chewy cookies without having to worry about coming out of ketosis.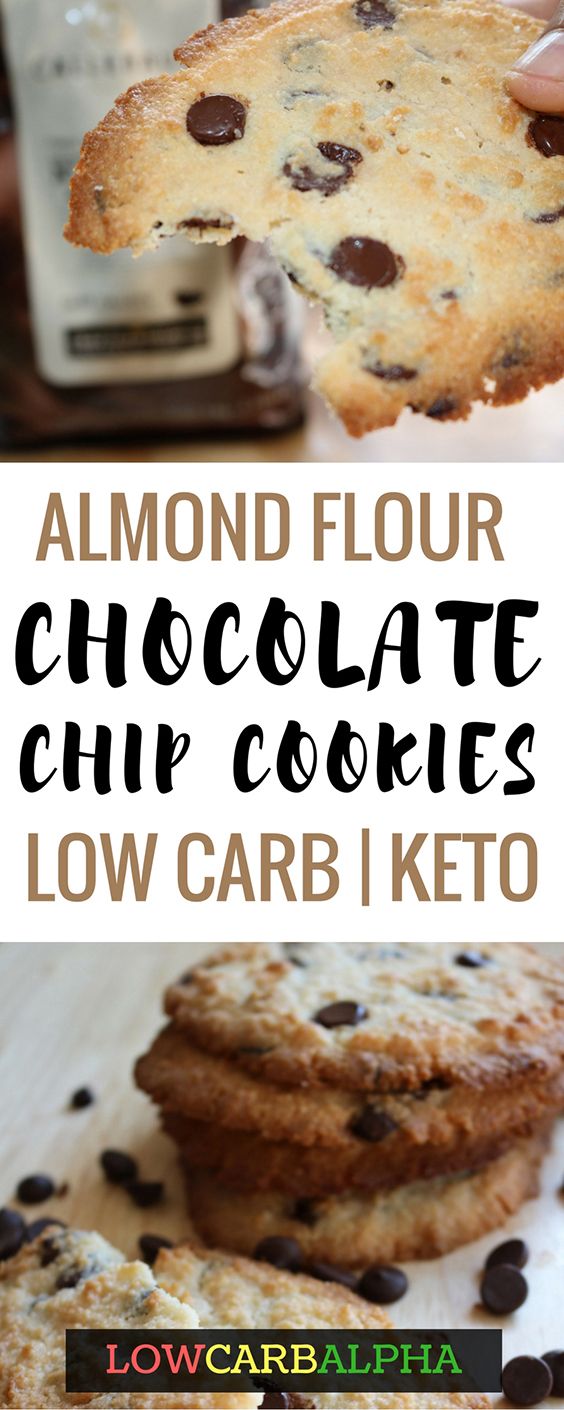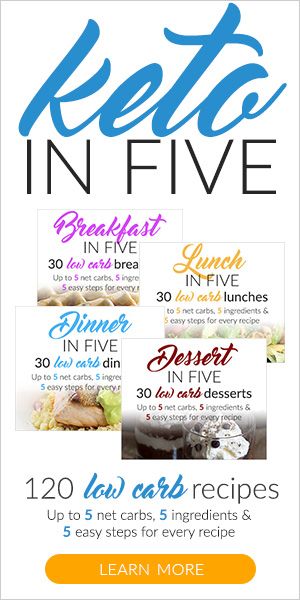 Almond Flour Keto Chocolate Chip Cookies
Instructions
Preheat the oven to 350° degrees Fahrenheit. Line a baking sheet with parchment paper or use a baking mat. We use a silicone Silpat baking mat.

In a mixing bowl melt the butter and coconut oil.

Add the erythritol or sugar substitute and egg and mix until combined.

Mix in the salt and baking soda.

Add the almond flour a little bit at a time to avoid any clumping, Whisk everything together to combine thoroughly.

Fold and stir in the dark chocolate chips with a wooden spoon.

Get your baking sheet or mat and shape the dough into tablespoon cookies a few inches apart.

Bake for 12-15 minutes, or until it begins to brown around edges. Delicious warm or cooled. Enjoy the cookies on the day of baking for the best chewy taste.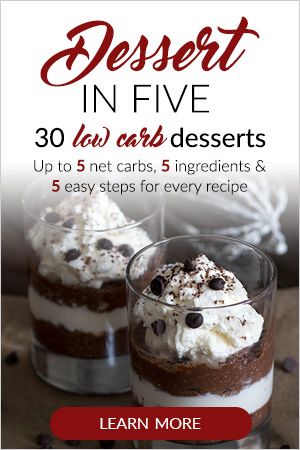 Recipe Notes
Prior to baking, it is good to refrigerate the dough to prevent the cookies from spreading too much in the oven.
If you cook the cookies straight away from room temperature, you may end up with a giant rectangular cookie. Keep an eye on it while it bakes.
You can use almond meal in place of blanched almond flour or grind fresh almonds in powder for this recipe.
Another option to add a small handful of your favorite nut to the cookie dough. Pecans are one of our favorites to bump up the healthy fats but did not have any on hand today.
The almond cookies are healthy, taste delicious, simple to make and most importantly a keto friendly snack. Perfect with a cup of coffee or as a dessert.
Store any leftover cookies in the fridge or room temperature for a few days.
You can also store them in the freezer, so you have a high-fat keto dessert on hand when a sugar craving hits. They taste excellent straight from the freezer as well.
Nutrition Information:
279 calories

7.5g grams of carbohydrate

2.5 grams of fiber

7 grams of protein

24.5 grams of fat

8 grams of saturated fat

0 grams of trans fat

6.5 grams of sugar
Let us know how your keto almond flour chocolate chip cookies turned out.
Check out some other essential keto foods and be sure to check out our other recipes.