This post may be sponsored or contain affiliate links. All opinions remain our own.(Full disclosure)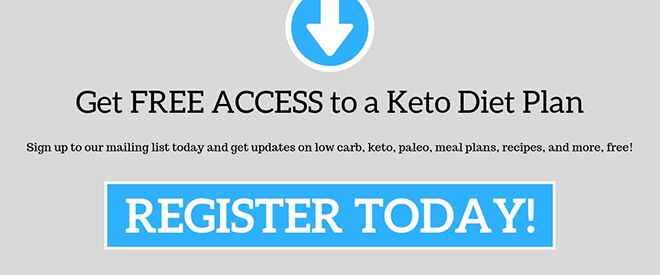 A while back after buying some cocoa butter, I wasn't too sure how to prepare keto snacks with it.
After playing around and experimenting with new recipes I found out it is very versatile and you can use it in a variety of low carb recipes.
It even makes for a great beauty and skincare product.
Fat bombs are great for when you require a top up of healthy fat. They tend to have a mixture of either coconut oil, heavy cream, cream cheese, butter, and sugar replacement or natural sweetener.
Most fat bombs contain high amounts of fat with little protein and carbs.
The healthy white chocolate we prepared today contains 9 grams of fat and 2 grams of carbs. Perfect if you are craving something sweet after a low carb dinner.
In this dairy-free keto friendly recipe, we are using organic deodorized cacao or cocoa butter and a great alternative to regular milk powder in vegan coconut milk powder. It is basically dehydrated powdered coconut milk.
It is easy to incorporate into a keto diet since it is naturally high in fat and low in carbs.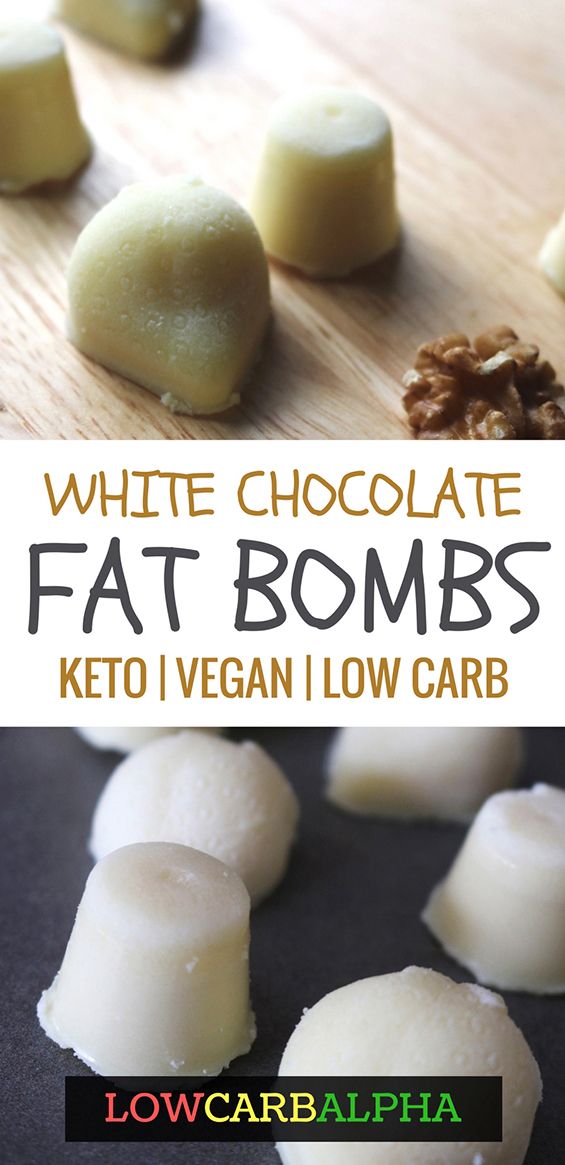 Low Carb Coconut White Chocolate Recipe
Total Time
1
hour
10
minutes
Instructions
Melt the cocoa butter in a stainless steel mixing bowl placed over a saucepan filled with 1-2 cups of water.

Remove from the heat pour the mixture into a food processor.

Add coconut milk powder and powdered Erythritol or sweetener of your choice.

The coconut milk powder we are using contains maltodextrin. If you use a similar product then when adding ingredients to the recipe, pass it through a sieve to help prevent clumping.

Also, add vanilla extract and Himalayan salt.

Pulse for a couple of minutes or until smooth. Alternatively, use a hand blender in the stainless steel mixing bowl.

Pour into silicone molds or ice cube trays and place the white chocolate mixture in the fridge to harden up.

Once solid, remove from the molds and enjoy. You can continue to store in the fridge or freeze for up to 3 months.
Recipe Notes
On this occasion, we added a bit too much Erythritol. When making again, I would use about a 1/3 less to reduce the sweetness.
Of course, if you require a sweeter taste, add a few drops of a natural liquid sweetener stevia in the mixing process.
The white chocolate will store in the fridge for a few months or longer.
It tastes like sweet white chocolate but contains zero added sugar.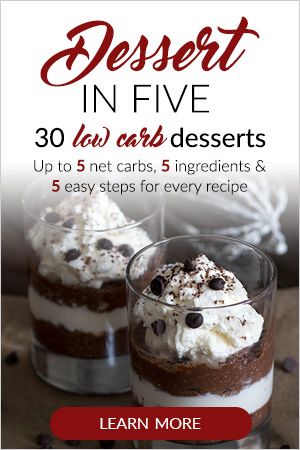 The whole recipe made 30 fat bombs for us using our silicone molds. The serving size below is based per fat bomb.
Nutrition Information:
86 calories

2 grams of carbohydrate

0.5 grams of protein

9 grams of fat

7 grams of saturated fat

0 grams of trans fat

0 grams of sugar
Let us know how your white chocolate keto fat bombs turned out.
Be sure to check out our other low carb recipes plus diet and nutrition articles.